2016/9/19/   "w-lette" was aired on TV-WBS "Tora-Tama".
2017/6/8/ It was introduced at NHK-TV "Good morning Japan - Machikado Information Office".
You can buy it at Amazon. Search "w-lette"

Use w-lette like this!
Easy, fast, clever! Palette with W function "Doublet"
A new essential item for the sketch at the destination!
Watercolor sketch tool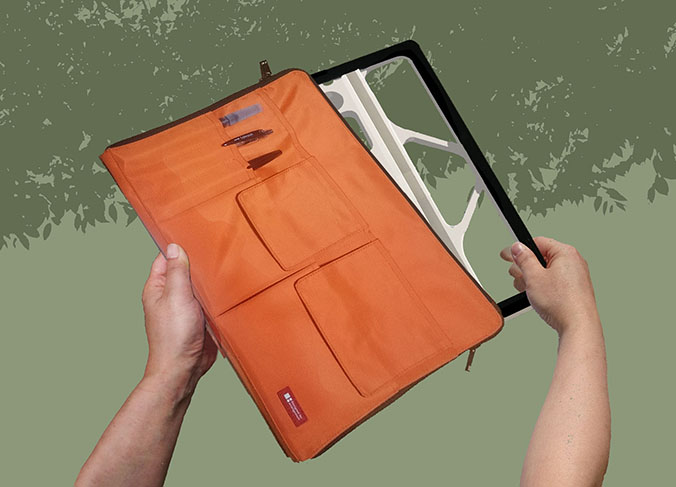 Remove the pallet from the bag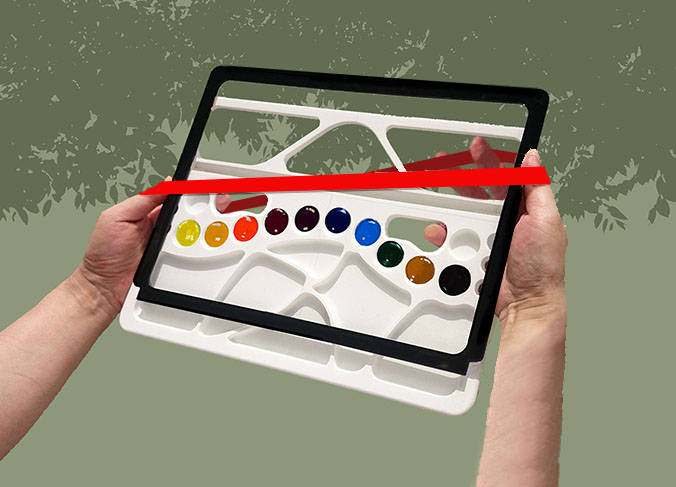 Remove rubber belt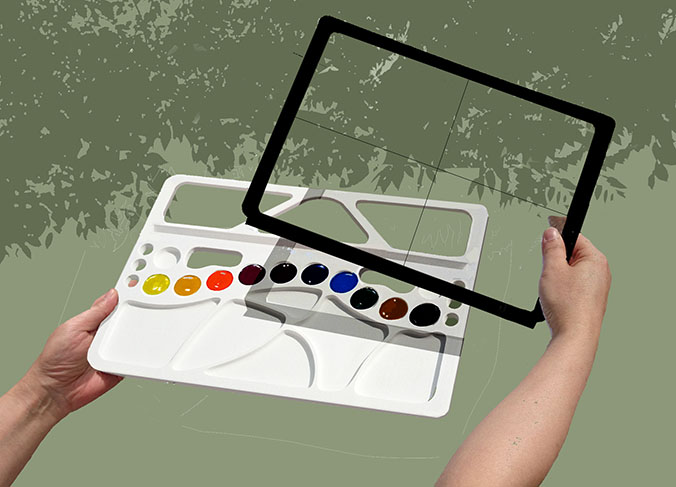 Separate pallet and transparent plate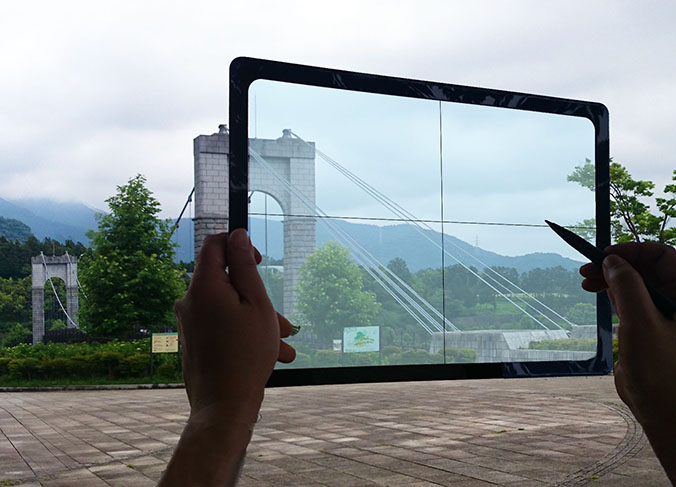 Through the watermark
Find the favorite landscape that you can see in the frame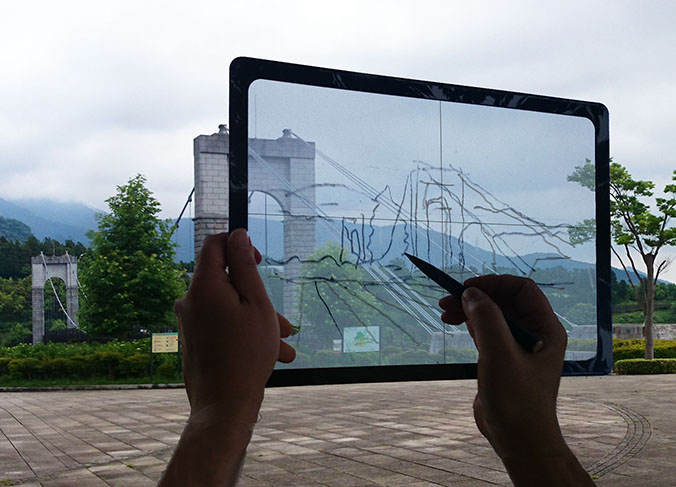 Draw out the outline of the favorite landscape on a transparent board
with a whiteboard marker
Convenient with eraser. You can work while modifying it.
Vincent van Gogh's favorite system when young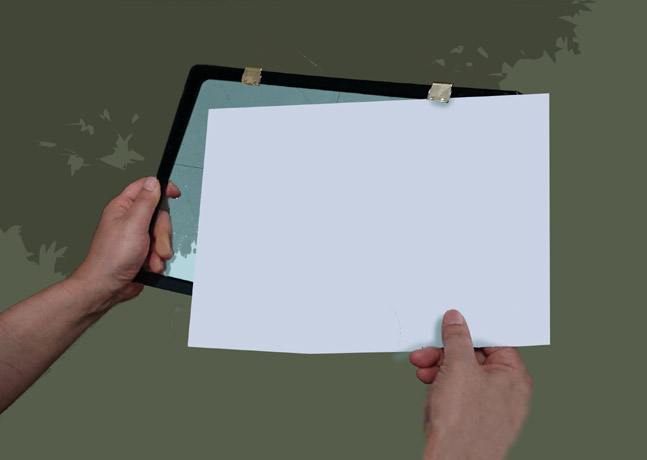 Set up drawing paper. Clip on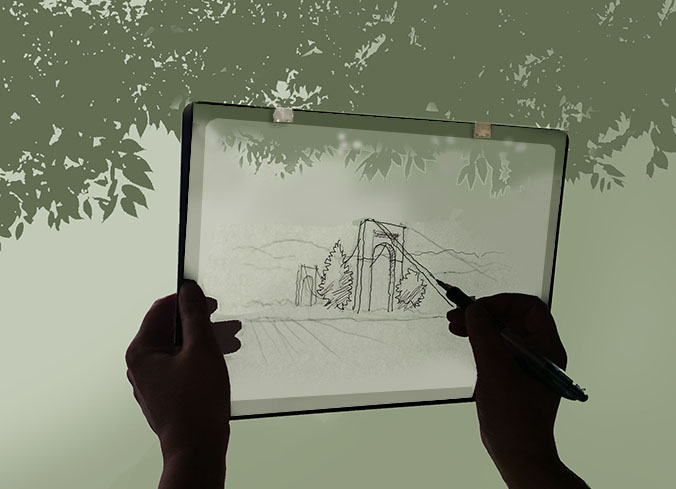 Trace
The transparent plate faces the light source and looks thin
Trace the drawing with a pencil or ballpoint pen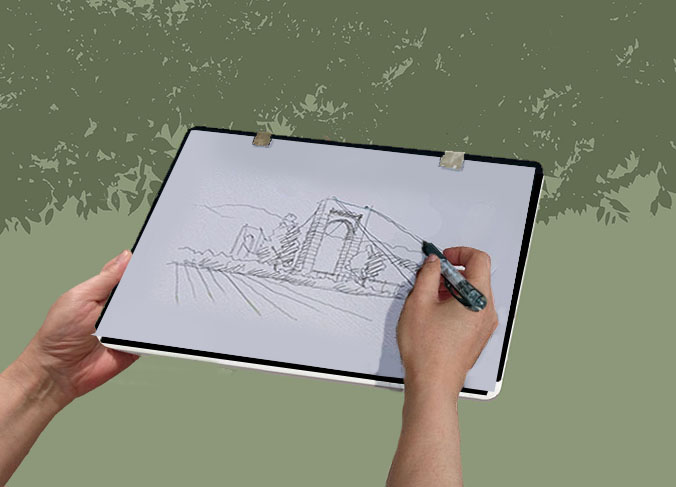 Draw the details while watching the scenery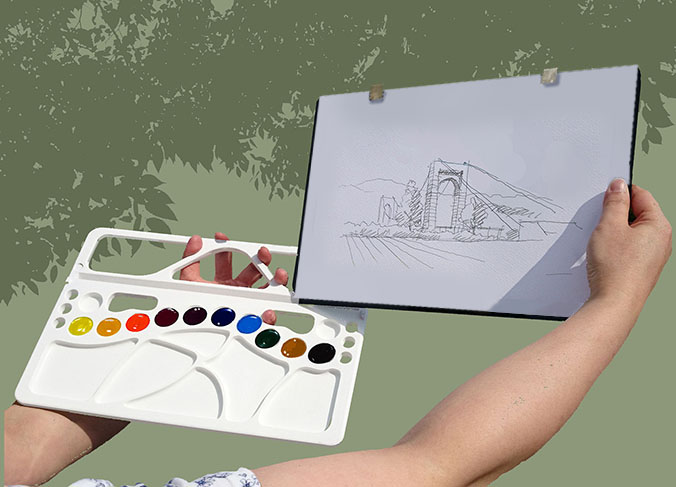 Insert the transparent plate into the paint pallet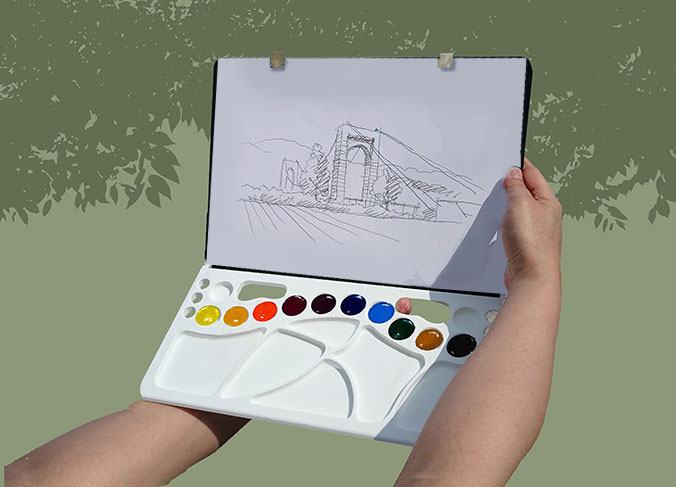 Setting complete!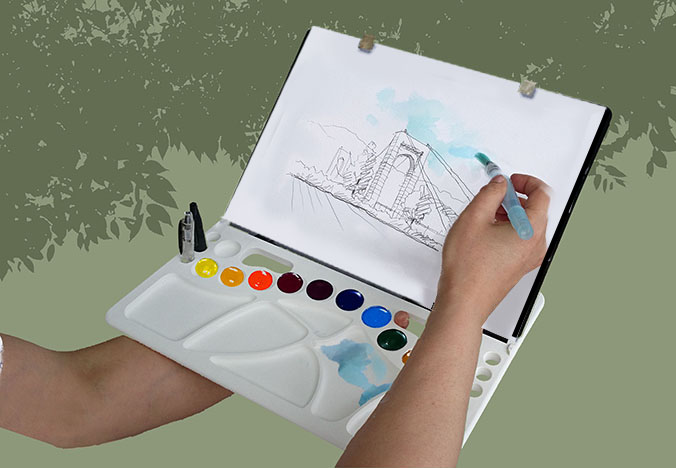 You can draw a picture with this!
Let's begin coloring!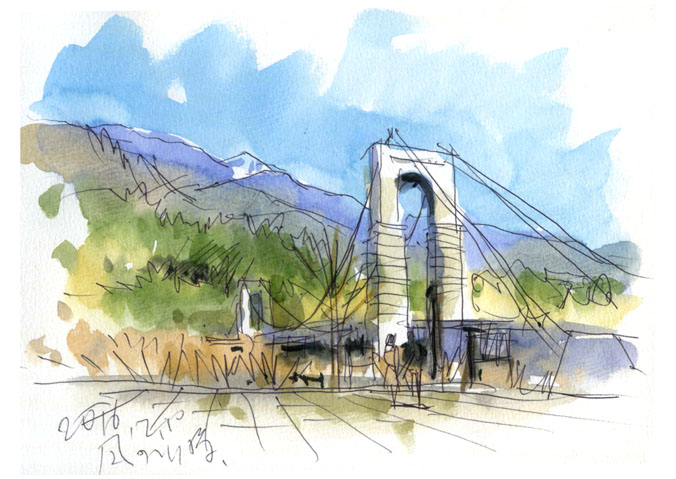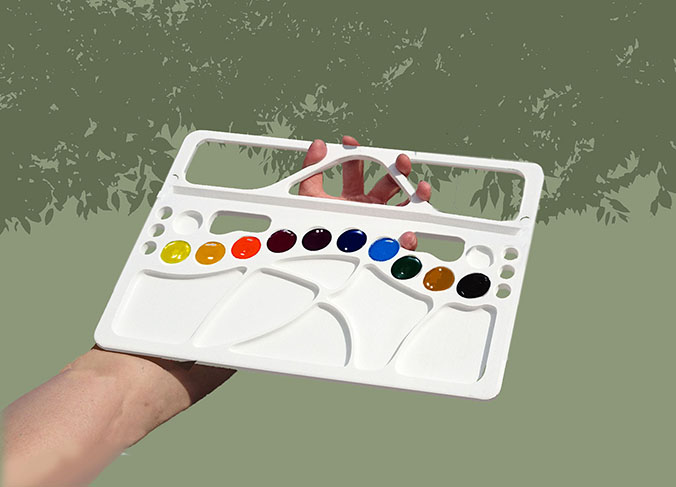 Finger shape holding w-lette
Either right or left is possible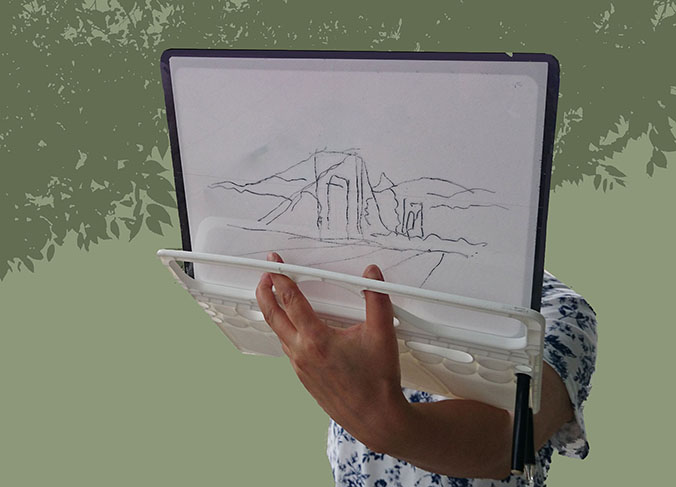 Look at the shape of the finger from
When using F1 size sketchbook

When drawing a large format picture
with a tripod
BACK